February 20th, 2008 | Written by Blogger Brody | 5 Comments
WrestleMania is just around the corner, and we here at DoubleAxHandle couldn't be less excited. So, starts a new feature leading up to the granddaddy of them all, WORSTLEMANIA, where we present you with all the memories that we would like to forget, but are forcing ourselves to remember to remind you: YOU SHOULDN'T WASTE 60 BUCKS ON THIS CRAPFEST OF A PPV WHEN YOU CAN JUST DOWNLOAD IT AN HOUR LATER (but you didn't hear that from us!).
We certainly know that with a headlining match featuring John Cena, Randy Orton and the prodigal son Triple H, it may go down in history as the most boring WrestleMania main event of all time. But, just two short years ago, at WrestleMania 22, we were presented with 2/3rds of this year's main event. It was the unwatchable force meeting the unwatchable object as Triple H faced John Cena in a match where I just didn't give a shit who won. Since this was the biggest show of the year, and this was the main event of the biggest show of the year, some genius in the truck though 'Well, let's have the biggest entrances ever!'. Unfortunately, they failed. EPIC FAILED! First out is the challenger, Triple H, who is sporting a Conan the Barbarian look…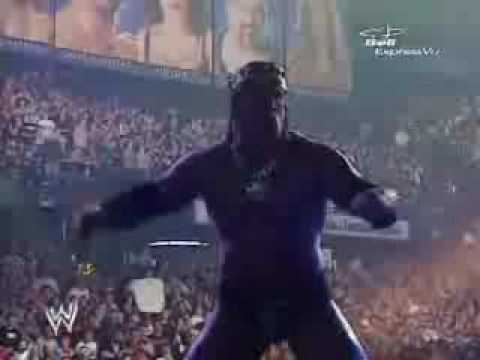 We get it, you're the King of Kings (whatever that means). What I want to know, Trips, is why do you even need to face John Cena for the world title? You already got your own shiny custom King of Kings belt. You don't even need this match, JUST LEAVE! And save us the agony of 20 minutes of rest holds and methodical (read:boring) wrestling.
Then, we get the entrance of champion, John Cena. I swear, the first words of his intro are "The Great Depression…" well, yeah. Anytime I see Cena, it makes me depressed to be a wrestling fan. See, Cena is a gangsta wanna-be, so what better entrance than to come out like a faux-20s-gangster. Its so terrible, I couldn't even find the clip on its own on Youtube. If you care to be bored for 2 minutes the video is below (FF 2 minutes in to cringe at his entrance)
Triple H and John Cena will go down in infamy as the worst pair of entrances in WrestleMania history! Stay tuned in the coming weeks as we present more WORSTLEMANIA!